The IRS is expanding their Identity Protection PIN program, formerly limited to confirmed victims of identity theft. In 2020, the voluntary opt-in program will be open to taxpayers who filed last year as residents of one of 19 states, including Connecticut. We encourage you to take this extra step to secure your SSN against fraudulent federal returns.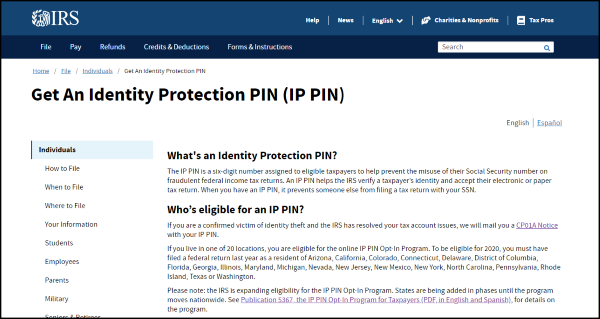 After signing up for an IP PIN, you will be issued a new PIN each Dec/Jan by mail, to be used on any federal returns submitted that calendar year. You will need to provide this PIN to your trusted tax preparer.
You can request an IP PIN through an IRS Secure Access account. If you do not already have an account, verification takes about 15 minutes and will require a financial account number linked to your name and SSN.